Money tapped the brainpower of the lead managers of six top-performing mutual funds in every major category. Here's what they're buying.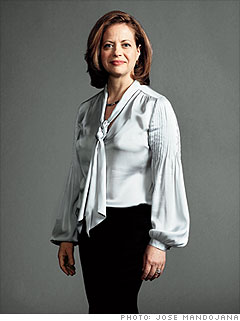 Diane Jaffee
TCW Dividend Focused (TGIGX) How she invests:
Jaffee strives to maintain a portfolio of large-cap stocks with a dividend yield that exceeds that of the S&P 500. But she's not averse to buying lower-yielding companies that have the potential for dividend increases.
Where she is looking:
"In 2009 consumer discretionary stocks were the third-best-performing sector. It wouldn't surprise me if we added more industrials, which tend to bounce later in the business cycle.
"Domestic firms have more cash on their balance sheets right now than at any point since the 1960s. That means we will probably see some strategic acquisitions. And major companies like JPMorgan and Pfizer (
which Berkowitz also recommends
) all have the wherewithal to increase their dividends."
Her picks:
Packaging Corp.
"It makes shipping materials and had to cut its dividend last year owing to the downturn. But the company has had positive earnings throughout the trough. And basic materials are an incredibly important area in the world economy."
JPMorgan
"This is the largest position in the portfolio right now. JPMorgan has the chance to service more depositors and gain market share. And its cash flow is in such good shape that it should increase its dividend starting this year."
Pfizer
"The drug giant cut its dividend last year because the company had a once-in-a-lifetime opportunity to buy competitor Wyeth. The acquisition gives Pfizer a lot of room to cut costs, and it is generating lots of cash. The dividend should go up again soon."
NEXT: Going where others dare not
Last updated January 05 2010: 1:04 PM ET
Bruce Berkowitz, David Herro, Eric Ende, Diane Jaffee, John Rogers, Dan Fuss and Kathleen Gaffney contributed to this article.