Money tapped the brainpower of the lead managers of six top-performing mutual funds in every major category. Here's what they're buying.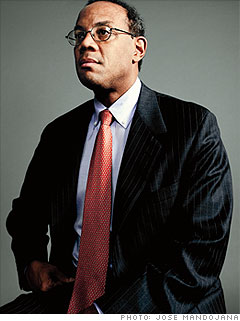 John Rogers
Ariel Appreciation (CAAPX) How he invests:
Rogers focuses on finding quality small- and mid-cap U.S. stocks that have fallen out of favor with the market. He also screens out companies that produce or sell tobacco or handguns.
Where he is looking:
"One contrarian move we're making is investing in commercial real estate. You're going to have increasing demand and a limited supply because of the lack of properties being built in this deep recession.
"We've also bought media stocks. A lot of people don't believe advertising will come back to traditional media. But I think we've reached an equilibrium between the amount of ads done over the web, in print, and on television."
His picks:
CB Richard Ellis Group
"Commercial real estate servicers are hired by companies to manage properties, so they don't take the principal risk themselves. And even if it takes a while for U.S. real estate to come back, this global company will benefit from growth in China and the recovery in Europe."
CBS
Gannett
"CBS is our favorite TV network. It also has a digital billboard business. People forget billboards, but they are a very powerful advertising medium. Gannett owns USA Today and small papers. I'm seeing bigger, better ads in the paper today than I was before."
McCormick
"During the recent rally, some powerful but sleepy consumer brands got neglected, and this spice company is a good example of that. We're starting to lighten up on luxury retail firms like Tiffany and Nordstrom, which got hit hard in the downturn. They have good growth prospects but have had a nice run already."
NEXT: Keeping tabs on credit
Last updated January 05 2010: 1:04 PM ET
Bruce Berkowitz, David Herro, Eric Ende, Diane Jaffee, John Rogers, Dan Fuss and Kathleen Gaffney contributed to this article.