These sites have tools you can trust to help you make better money decisions.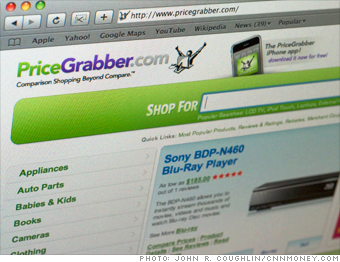 Best Site:
Pricegrabber.com
To drum up sales, retailers have been offering lots of short-term bargains lately -- making it tough to know you're getting the lowest price at any given time. Zillions of sites out there can help you compare prices, but shopping engine expert Brian Smith loves PriceGrabber's combo of usefulness and comprehensiveness. Enter the product you want and your zip code, and up pops a list of retailers that offer the best prices after taxes and shipping. Money recently found a Panasonic Viera 50-inch plasma TV for $700 at superstore
TigerDirect.com
; after factoring in $99 shipping,
NewEgg.com
was $80 cheaper.
Coolest feature:
Want to pay no more than, say, $650? Set an alert naming that price. You'll get an e-mail when a retailer hits it.
Try this too:
Google.com/Products
, Google's price-comparison tool. It lacks a price-alert feature but tracks some retailers PriceGrabber doesn't.
NEXT: 18. How can I pay less for everyday stuff?
Last updated February 19 2010: 12:01 PM ET
Note: We didn't assess sites that deliver primarily news and information, such as WSJ.com or CNNMoney.com.