Even good sites may have certain tools that aren't so hot. Some sites may make you poorer. And sometimes the problem is you.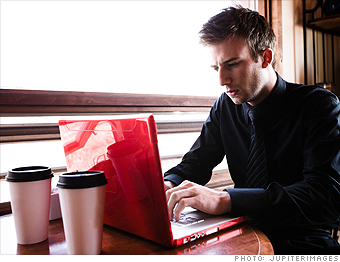 Don't:
Shop online in a coffee bar.
Buying stuff on a public Wi-Fi connection is like reading your credit card number out loud. Any snoop with the right tools can steal your info, says Javelin Research analyst Mark Schwanhausser.
Instead:
Wait until you're on your home network. If you must shop on the go, use a mobile connection.
NEXT: Downloading music