Some of the nation's leading business owners, investors, and thinkers share their thoughts on rebuilding your wealth.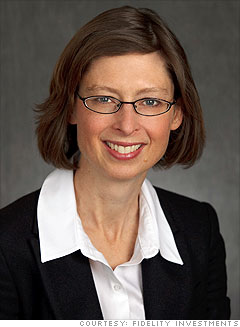 Abigail Johnson
President of the Personal and Workplace Investing division of Fidelity Investments
Best advice I can give:
Every retiree and pre-retiree should have a retirement income plan in place that incorporates a realistic estimate of anticipated expenses. And if possible, your essential expenses, including health insurance, should be covered by reliable sources of lifetime income such as Social Security, pensions, and perhaps certain types of guaranteed income or sustainable withdrawals from savings.
Best advice I ever got:
The economic downturn presented us with many tough challenges. That we were able to hold up well is directly related to advice I was given long ago: Be cautious with leverage and keep a long-term perspective.
When stock and real estate prices are going up, purchasing assets with borrowed money can be very enticing. But when the bull market turns, as it always does, the destructive power of too much debt can quickly overwhelm a company's balance sheet or an individual's personal finances.
NEXT: Take a long view on the economy