Some of the nation's leading business owners, investors, and thinkers share their thoughts on rebuilding your wealth.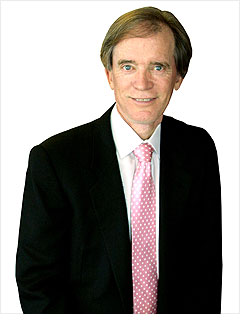 Bill Gross
Managing director of Pimco and the world's most influential bond fund manager
Best advice I can give:
Most of Wall Street is focused on next month's numbers, but by taking a long-term view on economic statistics and investment fundamentals, you stand a better chance of not getting whipsawed by the volatile economy.
Best advice I ever got:
Hanging on the walls of my office are three pictures: There's J.P. Morgan, who taught me that it's character, not assets, that counts most; Jesse Livermore [who made a fortune calling the market downturns of 1907 and 1929 -- but later lost it], who taught me that it is important to "know thyself"; and [financier] Bernard Baruch, who taught me that no matter what, "two and two will always equal four" -- and that no one has ever invented a way to get something for nothing.
NEXT: Listen to what this wise man has to say