Some of the nation's leading business owners, investors, and thinkers share their thoughts on rebuilding your wealth.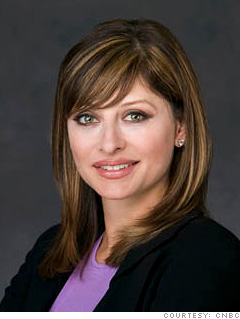 Maria Bartiromo
Anchor of CNBC's Closing Bell and author of "The 10 Laws of Enduring Success"
Best advice I can give:
Darwin said it: You need to be adaptable. As it relates to your portfolio, if you regularly put money into your 401(k) or invest in mutual funds, you might have to change your strategy as the economic times change around you.
As it relates to your skill set, make sure you have a broad understanding of where the growth is in the job market, so you can apply your talents there. We are seeing different skill sets required. We are seeing traditional industries change. Some positions are leaving and aren't coming back.
Best advice I ever got:
When I was a little girl and wanted an ice cream cone, my mom would say, "Yes. But how much change do you have in your jar?" (I would save my pennies.)
I am a big saver. I got my first credit card only about two years ago.
NEXT: Be a good saver -- and credit risk