Some of the nation's leading business owners, investors, and thinkers share their thoughts on rebuilding your wealth.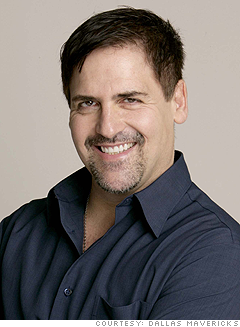 Mark Cuban
Owner of the Dallas Mavericks; sold Broadcast.com to Yahoo just before the tech bust
Best advice I can give:
Unless you think you've done more research and have better insight on a stock than a multibillion-dollar hedge fund, why are you trading?
Best advice I ever got:
My first broker told me that stocks were sold just like any product. He said no one buys or sells stocks expecting to leave money on the table or lose money on the deal.
So know why others are buying when you're selling and vice versa. It was great advice because when I started trading, I tended to become attached to stocks rather than doing the work to ensure I had enough information to make a good decision.
NEXT: Stick with what you know