Some of the nation's leading business owners, investors, and thinkers share their thoughts on rebuilding your wealth.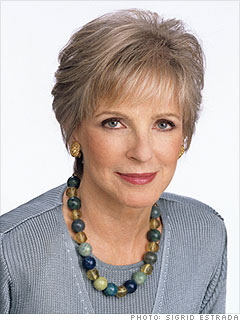 Jane Bryant Quinn
The dean of personal-finance columnists and author of "Making the Most of Your Money Now"
Best advice I can give:
Many people are now going into retirement with debt. So how about this for an old-fashioned idea? Pay off your mortgage before you retire if you want financial safety and security. There is bankruptcy among people in their seventies and eighties who had a lot of debt that they couldn't carry when the paychecks stopped.
Best advice I ever got:
In the mid-1970s I met Vanguard founder Jack Bogle, who was calling up reporters to get them to write about an index fund. I had lunch with him, and he showed me studies and materials, and I said, "This can't be true -- actively managed mutual funds have always dominated."
But I took his stuff with me and called him a few times about it, and suddenly a light went off. And of course since then an S&P 500 index fund, over time, has done better than managed funds.
NEXT: Save (but don't invest) like me