Some of the nation's leading business owners, investors, and thinkers share their thoughts on rebuilding your wealth.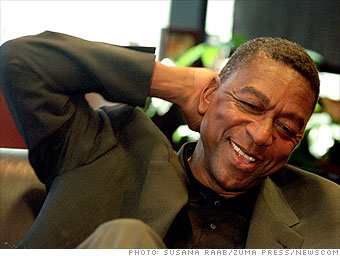 Robert L. Johnson
Black Entertainment Television founder, who was the nation's first African-American billionaire
Best advice I can give:
Focus on opportunities that are going to come to the table -- because prices are low, whether it's in the market, distressed debt, a foreclosed home, or a business.
Best advice I ever got:
When I was just starting up BET in 1980, John Malone [now chairman of Liberty Media] agreed to invest in the business. After he gave me a half-a-million-dollar check, I said, "John, I've never run a business. What advice can you give me?" He said, "Bob, get your revenues up. Keep your costs down."
From that point on, that's the way I've run every business I've owned. Whenever people at BET would say, "What's our budget look like?" I'd say, "Tell me what your revenues are. Okay, that's your revenues -- then your costs are like 30% below that." Revenues always dictate costs. When I sold BET to Viacom in 2001, John's initial investment netted him about $750 million.
NEXT: Bet on stocks to beat bonds