You can save money and diversify with these cheap index funds, but watch out for the pitfalls.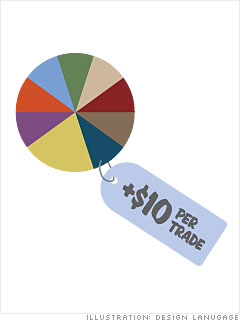 You don't buy ETF shares from the fund company. Instead, they are traded among investors.
Danger:
Unlike with no-load mutual funds, you have to pay a brokerage commission every time you buy or sell an ETF. That makes them a poor choice if you invest a little each month. Exception: Fidelity and Schwab recently waived commissions on a few ETFs.
NEXT: Bid/ask ratio