You can save money and diversify with these cheap index funds, but watch out for the pitfalls.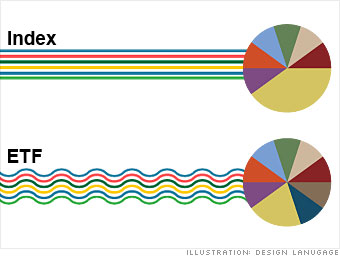 To create an ETF, a fund company picks an index to track.
Danger:
Some indexes are hard to follow exactly. That may be because they have too much in one stock -- the IRS requires funds to be diversified -- or because they hold too many securities. The iShares MSCI Emerging Markets Index Fund holds 439 of the 767 stocks in its benchmark index. In 2009 the fund returned 71.8%, while the index returned 78.5%.
NEXT: Broker costs