A few easy -- and free -- tweaks can help rev up your old machine, so you won't have to rush to buy a new one.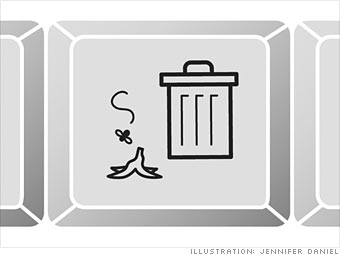 The more files and programs you have, the slower your machine will be, says John Burek of ComputerShopper.com. So deleting unneeded stuff off the hard drive can speed startup and energize the CPU. Definitely ditch the trial versions of software that came on your computer (games, Internet services, and so on), as well as temporary files and system logs.
The PC fix:
Use Disk Cleanup (search for it via the Start menu) to get rid of files. Click More Options to delete programs.
The Mac fix:
Drag apps or files to the Trash. Also delete an application's support folder, found under your user name: Places: Library: Application Support.
NEXT: 2. Clean up the desktop