The bright spot of the dreary 2009 economy: savings for everyone.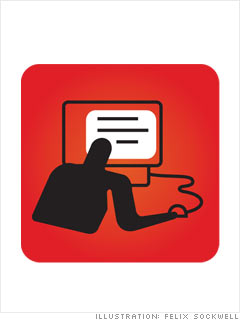 More than 5 million U.S. jobs disappeared in 2009, according to the Bureau of Labor Statistics. Yours was one of them? You can use your 1040 to soften the hard times if ...
You collected unemployment:
This income is usually taxable, but for 2009 only, the first $2,400 of it is tax-free, says Mark Steber of Jackson Hewitt. Households in which both spouses collected unemployment can exclude $4,800. So if you chose to have taxes taken out of your weekly benefits, you "may end up getting a better-than-expected refund," says CCH's Luscombe.
Potential savings:
$672 per recipient
You looked for a job:
As long as you've been seeking work in the same field as your last position, your expenses -- including those for travel, career coaching, and résumé services -- qualify as miscellaneous deductions, and you can write them off to the extent that they (combined with other deductions like safe-deposit fees) exceed 2% of your adjusted gross income (AGI). You can take this break even if you weren't out of work.
Potential savings:
$840 if you had a $140,000 income and $5,800 in these and other miscellaneous expenses
You paid the full tab for health insurance:
Most taxpayers don't have enough out-of-pocket medical expenses to meet the steep threshold for deducting them: You can write off these costs only to the extent that they exceed 7.5% of your AGI. But if you were out of work last year and had to pay for COBRA or other health insurance, there's a good chance those costs may have put you over the limit -- especially if your income fell too. (The average family paid $4,776 for COBRA last year, even with the subsidy that was part of the economic relief package, according to data from the Kaiser Family Foundation.) Aspirin and eyeglasses count toward the write-off; see IRS publication 502 for a list of other qualifying expenses.
Potential savings:
$132 if your income was $70,000 and you paid average COBRA costs plus another $1,000 in medical bills
NEXT: 5. You helped those in Haiti
Last updated March 26 2010: 7:15 PM ET
Savings assumed a couple filing jointly in the 28% bracket, unless otherwise noted.