The bright spot of the dreary 2009 economy: savings for everyone.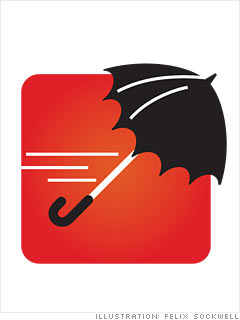 There were
59 federal disasters
declared in 2009, everything from ice jams in Alaska to flooding in Florida. If your house was damaged in one of them and your homeowners insurance didn't pick up the full bill, you have money coming back to you -- and you don't need to itemize to get it. For 2009, there is no limit on what you can claim (typically you can deduct only losses greater than 10% of AGI). And you can also retroactively apply any losses you can't use to 2008 taxes. File amended returns to get your money quickly. One hitch: You must subtract $500 from the loss before writing it off.
Potential savings:
$6,860 if you took a $25,000 hit
NEXT: 8. You made energy-efficient home improvements
Last updated March 26 2010: 7:15 PM ET
Savings assumed a couple filing jointly in the 28% bracket, unless otherwise noted.