The bright spot of the dreary 2009 economy: savings for everyone.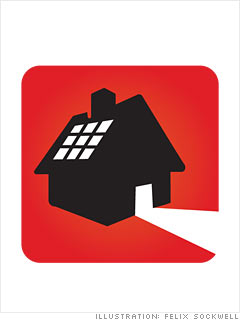 For 2009 the government offered taxpayers more green for going green. You can take a credit worth 30% of what you spent on energy-saving skylights, replacement windows, water heaters, and the like. (Go to
energystar.gov
to see what qualifies.) But instead of the $500 cap previously on this benefit, you can now claim a combined $1,500 for 2009 and 2010.
If you went green in a big way -- installing a solar, wind, or geothermal energy system into your house, for example -- you can cash in on a 30% credit, with no upper limit. (Previously this maxed out at $2,000.) If this latter credit exceeds your total tax bill, you can apply the unused portion to next year's return, says Luscombe.
Potential savings:
$1,500 if you spent $5,000 on windows and skylights
Potential savings:
$10,500 if you spent $35,000 on solar heat and electric
NEXT: 9. You own property but don't itemize
Last updated March 26 2010: 7:15 PM ET
Savings assumed a couple filing jointly in the 28% bracket, unless otherwise noted.