Our annual guide to the best stocks and funds, credit cards, career moves, retirement strategies, and much more.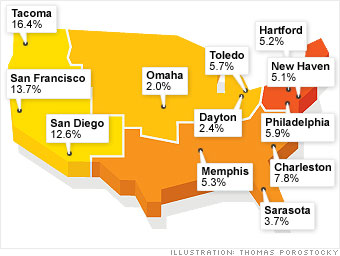 We divided the country into four parts and asked: Which three metro areas in each region are expected to see the best home-price increases over the next couple of years? See the map for the winners, with projected two-year appreciation for each.
NEXT: 28-30. Best ways to lower realtor commissions
Last updated May 12 2010: 10:39 AM ET
Source: Fiserv
Analysis includes the 100 biggest real estate markets. No more than two locations per state. Forecast price change from the second quarter of 2010 to thesecond quarter of 2012.