Our annual guide to the best stocks and funds, credit cards, career moves, retirement strategies, and much more.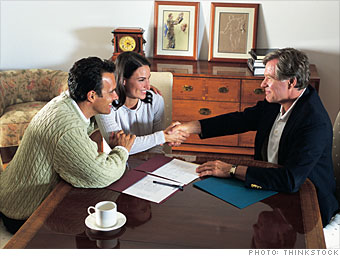 "You charge 6%? Your competitor told me she would take 5%."
Why:
Five percent commissions are no longer unheard of, so the agent knows she may lose your business if she won't match that rate.
"I'd like to work with you to buy a home after we sell this one."
Why:
The prospect of another commission may give her good reason to bend on the sell side, says Kurt Gleeson of RealEstate.com.
"My pal Fred just sold his house himself."
Why:
Implying you're open to bypassing a realtor entirely may provide the final nudge she needs.
NEXT: 31. Best online real estate expert