Our annual guide to the best stocks and funds, credit cards, career moves, retirement strategies, and much more.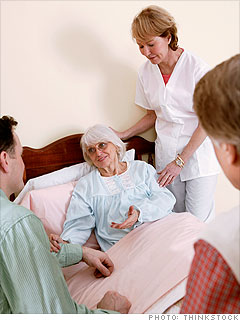 Patient advocate
The scoop:
You'll help fill prescriptions, file claims, and arrange rides to doctor appointments. "It's so rewarding," says LynnSprafka, an advocate in Loveland, Ohio.
Job growth to 2018:
16%
Median pay:
$36,000 to $52,000
Training:
Typically a year-long program.
More info:
nahac.memberlodge.com
NEXT: 48. Best jobs for retirees
Last updated May 12 2010: 10:39 AM ET
Source: Bureau of Labor Statistics, MetLife Foundation, and Civic Ventures
Job growth is projected. Training assumes you already have a bachelor's degree.