Our annual guide to the best stocks and funds, credit cards, career moves, retirement strategies, and much more.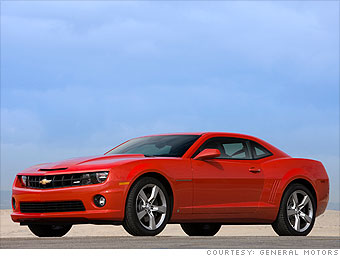 Camaro SS V8
Base price range:
$31,000 to $34,000
Value retained after five years:
38%
Fuel economy:
16 mpg city, 24 highway
The SS V8 is projected to retain 38% of its value after five years, a higher percentage than any other performance car -- even the BMW M3. And it costs about $15,000 less than some comparable models.
NEXT: 70. Best car for parking in tight spots
Last updated May 12 2010: 10:39 AM ET
Source: Kelley Blue Book, the car makers