Our annual guide to the best stocks and funds, credit cards, career moves, retirement strategies, and much more.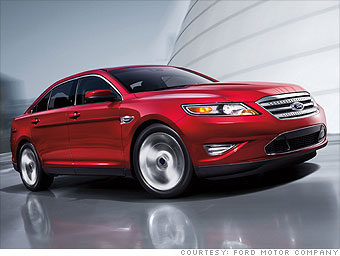 Ford Taurus
Fuel economy:
$26,000 to $39,000
Value retained after five years:
34%
Fuel economy:
18 mpg city, 28 highway
This family sedan has safety in its DNA. Engineers based its design on a Volvo's, then added features such as collision warning.
NEXT: 73. Best car if you cherish the planet
Last updated May 12 2010: 10:39 AM ET
Source: Kelley Blue Book, the car makers