Our annual guide to the best stocks and funds, credit cards, career moves, retirement strategies, and much more.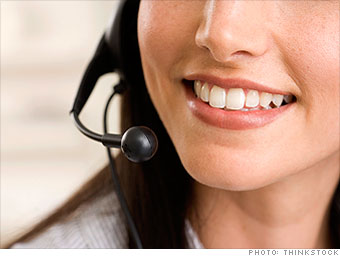 "What's your name or ID number?"
Why:
Shows you're holding the rep to account and may call again ... and again ...
"You're so helpful. How can I let your boss know?"
Why:
This makes him want to help you, says Scott Broetzmann, CEO of customer-service consultancy CCMC.
"I hope I don't have to post my song about your poor service on YouTube."
Why:
Complaints on social media can easily go viral. (Go to
youtube.com
and search for "United Breaks Guitars." It's been viewed more than 8 million times and caused a barrage of damaging PR.)
NEXT: 78. Best times to skip big brands