Our annual guide to the best stocks and funds, credit cards, career moves, retirement strategies, and much more.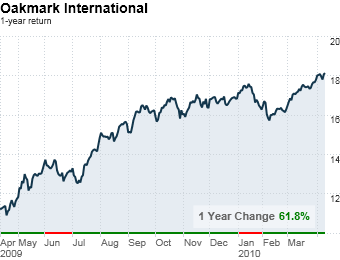 Once an investment has gotten trendy, chances are it's no longer a great buy. Here are better alternatives to three current hotties.
Don't Buy
: Treasuries
Buy these
: Ginnie Maes
Why
: A three-year T-note yields 1.7%. Ginnie Maes -- mortgage-backed securities guaranteed by the feds -- have returned about half a percentage point more over the long term, points out Colorado financial plannerAllan Roth. Buy them through Vanguard
GNMA
.
Don't Buy
: Chinese stocks
Buy these
: Stocks of exporters to China
Why
: Sure, the Chinese economy is on a tear, but Chinese stocks have gotten pricey. Invest in companies that export to the country via a fund such as
Oakmark International
. You'll still have a stake in the China boom but get better value.
Don't Buy
: Energy stocks
Buy these
: Canadian stocks
Why
: Popular energy-sector ETFs are full of large U.S. companies you probably already own. A back-door play:
iShares MSCI Canada Index
, which tracks the Canadian stock market. Nearly half of that market is composed of energy and materials stocks.
NEXT: 11. Best new way to invest in munis