Our annual guide to the best stocks and funds, credit cards, career moves, retirement strategies, and much more.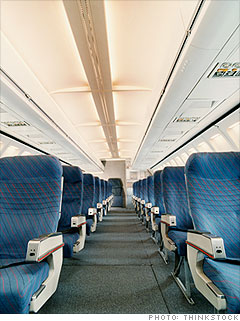 Flight fees are getting out of control. Here's how you can sidestep or minimize some of the most egregious. (And get ready for this: Starting Aug. 1, Spirit Airlines plans to charge you up to $45 to put a carry-on in the overhead bin.)
Blanket and pillow fee.
American Airlines and JetBlue now charge you $7 to $8 for the soft stuff. Tote your own instead. (Chances are it'll be cleaner too.)
Seat-assignment fee.
AirTran and Spirit extract $6 to $15 from your wallet to let you choose your seat before the day of the flight. Stick with carriers that don't.
Ticket-booking fee.
Most airlines now ding you $15 to $45 to book with an agent on the phone or at the counter. Order online and you'll escape the pain.
Overweight-bag fee.
Such fees have ballooned to as much as $125 for a bag over 51 pounds and $175 for a bag over 71 pounds. Weigh before you go.
NEXT: 93-96. Best way to snag an upgrade