Our annual guide to the best stocks and funds, credit cards, career moves, retirement strategies, and much more.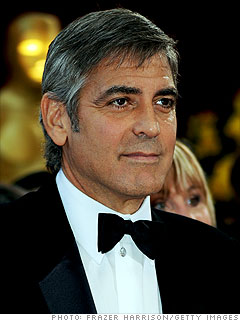 Being a super-frequent flier like George Clooney's character in "Up in the Air" isn't the only way to land a discounted business-class seat.
Look for last-minute bargains.
Airlines offer day-of-travel upgrades on many flights; look for them when you check in online or at an airport kiosk.
Cost:
From $50 to several hundred dollars -- significantly less than regular freight for those seats.
Shop eBay and Craigslist.
Many frequent fliers sell off airline upgrade vouchers and certificates there.
Cost:
A few hundred bucks each.
Ask the airline's airport club manager,
who has lots of pull in granting upgrades.
Cost:
About $50 for a day pass to the club.
Search for a business-class-like seat.
Some coach seats have almost as much legroom as business-class ones. Go to
seatguru.com
to find them, then try to switch to a better one 24 hours in advance (when prime seats held by fliers who get upgraded are usually released).
Cost:
Zero.
NEXT: 97-99. Best way to negotiate with a hotel clerk