Our annual guide to the best stocks and funds, credit cards, career moves, retirement strategies, and much more.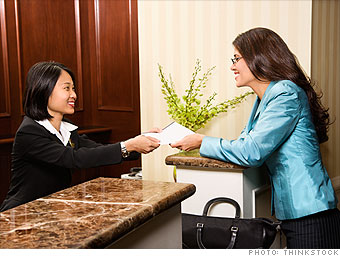 "I'm in town for a conference."
Why:
Business travelers tend to rack up big bills for drinks and food.
"I've been a member of your loyalty program for five years."
Why:
Hotels want to keep such customers happy, even if those customers don't actually stay at the place that often.
"My family is considering booking an upcoming reunion/ bar mitzvah/ wedding here."
Why:
Multiple rooms later would more than offset a small price break now.
NEXT: 100. Best online travel expert