Especially now, plentiful job opportunities are key to making a great place to live. These 25 counties have experienced the most job growth over the last nine years.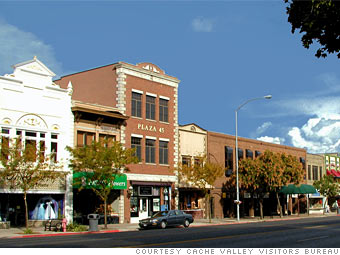 Towns include:
Logan
Job growth (2000-2009):
42.6%
Close to the Idaho border, Cache County is far from the bright lights of Salt Lake City. Despite the distance from the state's urban center, the county has a diverse economy comprising of education, manufacturing, medical services and high-tech research.
Utah State University conducts extensive aerospace research for the Department of Defense and NASA.Medical personnel clock in at various medical services companies, including Logan Regional Hospital, Thermo-Fisher Laboratories and Campbell Scientific.
With a young population and access to some of the most beautiful scenery in the country in protected areas like the Cache National Forest and the Caribou National Forest, local government and public school jobs are also thriving. -- F.R.

NEXT: Utah County, UT

Last updated July 13 2010: 5:14 PM ET