Especially now, plentiful job opportunities are key to making a great place to live. These 25 counties have experienced the most job growth over the last nine years.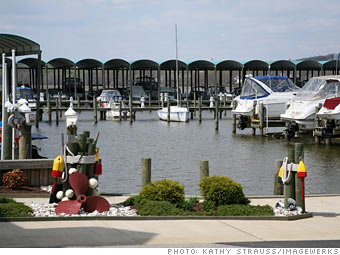 Towns include:
Dale City
Job growth (2000-2009):
32.0%
In Prince William County, the crossroads of Civil War battlefields and two active military bases, residents have a better than fighting chance to land a high-paying job.
Skilled workers have stormed the area in recent years. Many cash in on federal defense contracts with firms like Lockheed Martin. Others staff a growing cluster of biotech companies tied to George Mason University, which this year opened a $50 million research lab in Manassas.
The county is also set to receive a military escort through the recession: More than 20,000 jobs are on their way to nearby Fort Belvoir and the Marine base in Quantico. And to help handle projected growth, Prince William recently broke ground on three new schools. -- B.W.

NEXT: Davis County, UT

Last updated July 13 2010: 5:14 PM ET