Especially now, plentiful job opportunities are key to making a great place to live. These 25 counties have experienced the most job growth over the last nine years.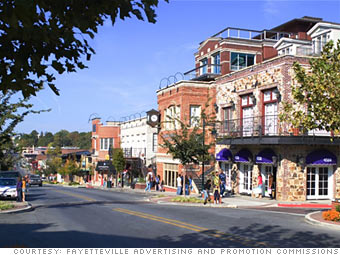 Towns include:
Fayetteville
,
Springdale
Job growth (2000-2009):
27.1%
The long-time football tradition of "calling the hogs" in Washington County, Arkansas, brings the community one of it's biggest economic drivers -- the University of Arkansas.
The university is an important part of the county's local economy, both providing and creating jobs. For example, recent graduates have launched a number of technology start-ups in the Washington county area.
The presence of Wal-Mart's headquarters in neighboring Benton County has allowed for a strong corporate presence in and around Washington County alongside other industries like Tysons Food and J.B. Hunt Trucking, which have promoted job growth in the past decade. -- N.A.

NEXT: Suffolk, VA

Last updated July 13 2010: 5:14 PM ET