Especially now, plentiful job opportunities are key to making a great place to live. These 25 counties have experienced the most job growth over the last nine years.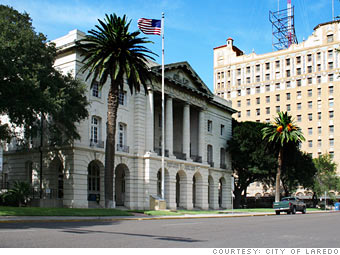 Towns include:
Laredo
Job growth (2000-2009):
54.1%
Johnny Cash and Arlo Guthrie sang about the streets of Laredo, the seat of Webb County, but there aren't many cowboys left.
While there are several hundred large farms in the county, the local economy revolves around people and goods crossing the Mexican border. This South Texas county is a major gateway to Mexico.
With an ever-growing population demanding services, the public sector reigns supreme. The public school districts, Texas A&M, local government, and various border patrol agencies provide jobs. The U.S. Department of Justice also has a significant presence.
-- F.R.

NEXT: Collin County, TX

Last updated July 13 2010: 5:14 PM ET