Bethesda, Md., residents pull in more than $170,000 a year. Which other places in our Best Places database have high incomes?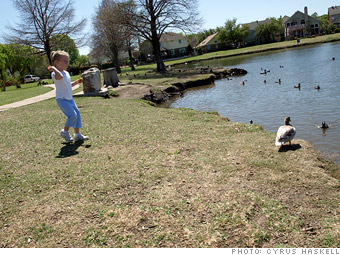 Population: 69,307
Median family income (per year): $123,504
Median home price: $240,000
Wild foxglove, bluebonnet, prairie groundsel and numerous other wild flowers grow unchallenged atop the 50-foot mound this Texas town is named for. But more than blossoms make it an attractive respite for its well-to-do residents.
A signature mix of small-town touches like Father's Day camp outs in Gerault Park and big-time economic development give residents a prosperous yet amiable community. Its nature trails, animal services department and progressive green program keep life beautiful. New retail, restaurant, hospital and mixed-use projects keep it well off.

See complete data and interactive map for Flower Mound

NEXT: Highlands Ranch, CO

Last updated July 14 2010: 11:43 AM ET