Bethesda, Md., residents pull in more than $170,000 a year. Which other places in our Best Places database have high incomes?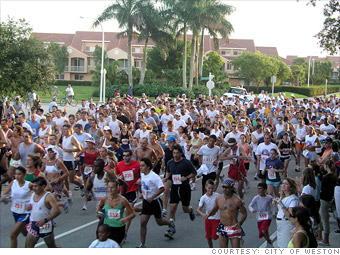 Population: 65,580
Median family income (per year): $119,689
Median home price: $265,000
Cultural diversity, masterful landscaping and sunny skies make this resort-like community a paradise for its ritzy residents. Incorporated in 1996, the designer town is ultra chic with Royal Palms lining the streets and luxuriant foliage surrounding its signs.
Weston homes are massive, but the shops are small. The Mediterranean-styled town center strives to gives residents a little bit of everything, but never too much. Small accessories and apparel shops rule the roost.
This distinctive community on the edge of the Everglades also hosts an array of wildlife from bobcats and alligators to aquatic birds and at least one black bear.

See complete data and interactive map for Weston

NEXT: Eden Prairie, MN

Last updated July 14 2010: 11:43 AM ET