Bethesda, Md., residents pull in more than $170,000 a year. Which other places in our Best Places database have high incomes?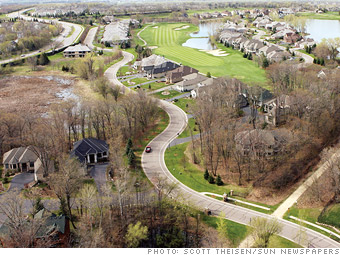 Population: 63,638
Median family income (per year): $119,012
Median home price: $235,000
This Twin Cities suburb was a sleepy village for the first 80 years of its existence, but the creation of I-494 helped put it on the map. Its population grew 3,000 percent between 1960 and 2000, hitting 60,000. Nearly three quarters of the city's residents are under 45, giving Eden Prairie -- home to more than 2,800 businesses -- a youthful vibe.
While the town's executives may return to high-end residences with river views, saunas and six-burner cooktops, more than 2,250 acres of parkland and 170 miles of multi-use trails keep locals in touch with the great outdoors.

See complete data and interactive map for Eden Prairie

NEXT: Ellicott City, MD

Last updated July 14 2010: 11:43 AM ET