Bethesda, Md., residents pull in more than $170,000 a year. Which other places in our Best Places database have high incomes?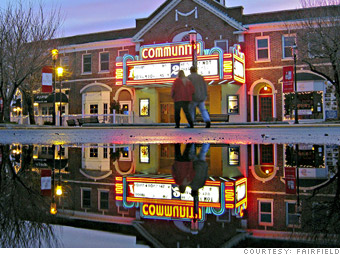 Population: 56,537
Median family income (per year): $127,920
Median home price: $483,500
This town launched its "clean and green" program in the '90s; today city officials cruise in hybrids, and citizens get incentives for energy efficiency and conservation. Strict emission standards are par for the course. The middle school, and even the wastewater treatment plants, run on clean energy.
But living green isn't cheap. A spacious harbor-side estate with 19th century roots might have an eight-figure price tag, while a contemporary Arts & Crafts-style showstopper with water views runs in the seven figures.
Locals with more modest accommodations can still feel rich amid nature's plenty. They have their pick of forests, lakes, meadows, rivers and wetlands --1,100 acres of town-owned open space to be exact.

See complete data and interactive map for Fairfield

NEXT: Greenburgh, NY

Last updated July 14 2010: 11:43 AM ET