Bethesda, Md., residents pull in more than $170,000 a year. Which other places in our Best Places database have high incomes?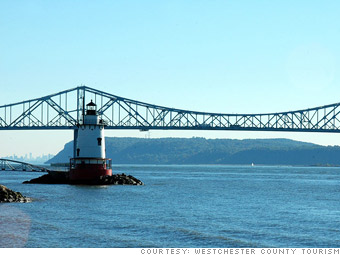 Population: 89,604
Median family income (per year): $127,376
Median home price: $518,750
This well-to-do town prides itself on providing concierge-level service to all residents. Dial Democracy lets residents call into Town Board meetings live and Town Supervisor Paul Feiner and staff make house calls to address community concerns.
One of a handful of communities with a AAA bond rating from Moody's and Standard & Poor's, local government keeps taxes low and spends money where it counts.
Mixing business with pleasure, Greenburgh is home to numerous biotech firms, 30 art exhibits and training facilities for the Knicks, Rangers and Liberty. As one-time Greenburgh resident Cab Calloway sang, ain't that something?

See complete data and interactive map for Greenburgh

NEXT: Burke, VA

Last updated July 14 2010: 11:43 AM ET