These hidden values offer the chance for returns that shine -- as long as you've got an appetite for some risk.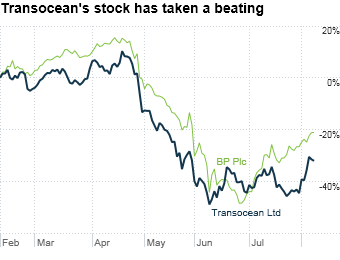 Shares of deepwater drillers and oil services firms have plunged by as much as 50% since the gulf spill. But investors may be punishing the sector indiscriminately. Over the long term, demand for deepwater drilling will remain high.
How to invest:
: The price of
Transocean
has sunk 50% since the accident in April. But while the stock has been pummeled even more than BP's, analysts at Morgan Stanley expect its liability to be limited to claims involving the rig itself -- a relatively small expense compared with the claims BP faces. Meanwhile, Transocean has one of the largest, most technologically advanced fleets in the industry and a backlog of contracts outside the gulf to keep profits growing, according to Morgan Stanley, which says the stock could rise 70%. Don't want to take a chance on a single player? Hedge your bets with
Oil Services HOLDRS
, an ETF-like fund that invests in 15 oil drilling and services companies.
What could go wrong:
Transocean's liability could multiply if a currently unknown act of negligence comes to light.
NEXT: Sound Shore
Last updated August 13 2010: 3:51 AM ET