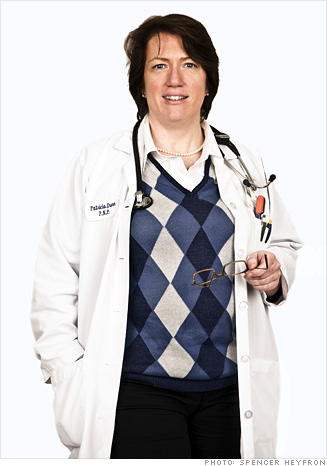 Patricia Dunn, 43
Mount Kisco, N.Y.
Nurse practitioner
Open Door Family Medical Centers
I had wanted to work for this organization six months prior to being offered my current position. They had a part-time opening but I needed full-time. When the [stimulus] funding came through, they offered me a position. Without a doubt, the funding made it possible for me to have this job.
We've also, through stimulus, been able to hire more employees and that's great. The organization has hired several new physicians who started a few months ago.
If nothing else, I have job security and few people can say that. In this environment, where I have a lot of friends that are now unemployed, it's a very good feeling. I am very happy and very busy here. I handle everything from the cradle to the grave. I cannot imagine doing anything else.
NEXT: 'My experience landed me the job'