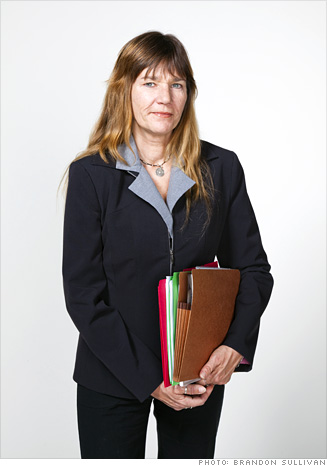 Sonya Liadis, 47
Prescott Valley, Ariz.
Personnel coordinator
Humboldt Unified School District
I had a six-month position through Northern Arizona Council of Government, but I didn't get hired full time because they were on a hiring freeze. I found a new job on my own but my experience with the town definitely landed me the job. I had told my old boss that I had a second interview with the school district and the mayor wrote me a letter of recommendation. It probably didn't hurt. I was hired in December.
Before, with the city, I was involved in recruiting new hires, which is my responsibility here as well. I'm verifying education and certification, employment contracts and doing administrative work like I did with the mayor. It's pretty interesting. I know I haven't been here that long but so far I like it.
NEXT: 'Many opportunities to climb up the ladder '