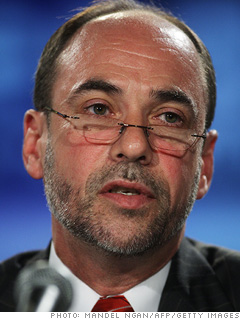 Douglas Holtz-Eakin
President, DHE Consulting LLC; former director, CBO; top adviser in Republican John McCain's 2008 presidential campaign
What the president got right:
Nothing. I think the whole thing is a disaster because it leads us to unsustainable levels of debt.
What the president got wrong:
The president did not stabilize the debt. Under his budget, it is 77% of GDP and rising in 2020 -- giving us a budget in which we are borrowing $900 billion (out of a total deficit of $1 trillion) in 2020 just to pay interest on previous borrowing.
Instead of making bold deficit-reduction proposals, he punted to a toothless commission the real work of putting the United States government on a sustainable fiscal trajectory.
The commission I'd like is a legislative one. Once you get the president involved you can't keep it bipartisan. They stacked the odds against it being an effective commission by negotiating only with Democrats before rolling it out.
NEXT: A lot to like