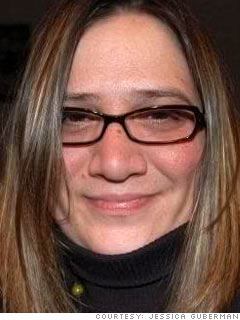 Jessica Guberman Age:
32
Location:
Rocksbury, NJ
Position:
Social services director
I got my first job as a director of a rape crisis center right out of college. It was mostly women working there and a lot of them didn't get along and were constantly battling with each other. I found myself being caught in the middle because I didn't want to participate. The job in itself was hard enough and to add that type of drama on top of it was just totally counterproductive.
Our leadership at the time was contemplating whether to leave the organization and a lot of the women were fighting over who would become the next CEO and in the end, none of them got it. I was there for 2-1/2 years but that situation with the CEO made me want to leave. All the focus was taken off the client. It became everything that it wasn't supposed to be. I started looking for a new job and now I work at a national nonprofit that supports people with disabilities. I've been here a little over seven years now. It's been like night and day.
NEXT: Ostracized for being an independent thinker