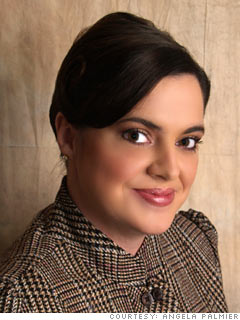 Angela Palmier
Age:
39
Location:
Smithson, Ill.
Position:
Volunteer
The "office" was actually a non-profit association for massage therapy and I was a volunteer --- not even paid! You think of this kind, nurturing, loving, supportive environment. But when I would have ideas or suggestions, if they didn't fit the organizational culture, then I felt very ostracized.
There was one instance where I was working in a group and I disagreed with a decision, but they were so dedicated to staying inside of what they knew. I felt I had to resign from that group. It was an incredibly stressful time for me -- very unfulfilling and tons of disillusionment.
I was there 9 years. I just left in July. I started a consulting business with a fellow volunteer, and now we teach, train and consult non profit volunteers, leaders and adult educators.
More galleries