The Census Bureau is conducting the nation's decennial head count, which influences how much federal money states and cities receive. Who will come out on top?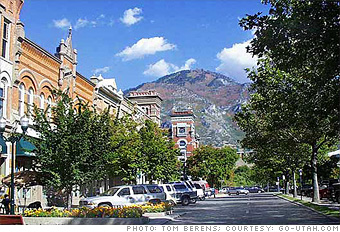 Population growth 2000-2009:
47%
Since the last census, the population of this central Utah metropolitan area, which includes Provo and Orem, has grown by almost half, with a 7% spike between 2006 and 2007 alone. Much of this is a result of growing families: For every death, there were more than six births.
Rewards:
* Will likely receive additional census-based funding above the $300 million the area received in 2008.
* Utah could gain a congressional seat, for a total of 4.
NEXT: Winner: Raleigh, N.C.
Last updated April 06 2010: 7:01 AM ET
Source: Brookings Institute, Election Data Services and Census Bureau