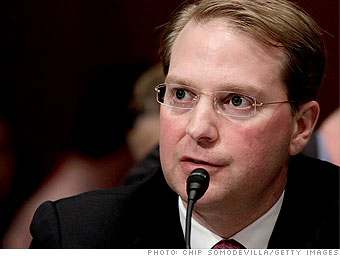 Managing Director, Mortgage Department
In 2006 and 2007 -- the timeframe in which Goldman Sachs created the ABACUS 07 AC-1 portfolio and other similar transactions -- Swenson oversaw the trading desk that created mortgage-related securities and derivatives.
Consistent with testimony from other traders on that desk, he said that in December 2006, he was instructed to reduce the firm's risk from exposure to the real estate market. As a result, the trading desk added more variation to its portfolio, mixing in short positions to hedge its bets.
"The ABS desk did not only take short positions and, indeed, took many positions that ultimately reduced profits that the mortgage department otherwise might have realized," Swenson said in his testimony.

More galleries