The blast killing 25 West Virginia coal miners was a reminder of the sacrifices workers make daily; more than 5,000 died in 2008. These are the most treacherous jobs, according to the Bureau of Labor Statistics.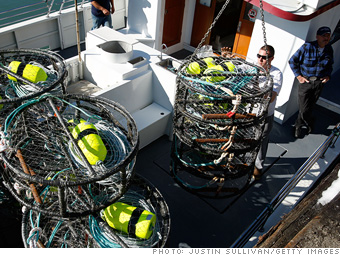 2008 fatality rate:
128.9 per 100,000 workers.
Every year, too many fishing boats set sail from Gloucester Mass., Dutch Harbor Alaska, Seattle, Port Isabel Tex. Monterey Calif. and other ports, never to return.
Fatalities among fishermen often stem from sudden storms that spring up and attack pint-sized trawlers. Other fishermen die when their clothing snags on an anchor chain, net or cable, dragging them overboard.
They also work with heavy gear; traps and cages can weigh hundreds of pounds. And they must handle them under difficult conditions, for instance on a deck that's coated with ice, with fingers numb from the cold. Fishing always ranks as one of the top three most dangerous occupations.
NEXT: Logger
Last updated April 08 2010: 3:39 PM ET
Source: Source: Bureau of Labor Statistics