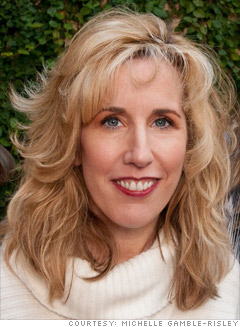 Michelle Gamble-Risley, 44, lives in Fair Oaks, Calif.
Name: Michelle Gamble-Risley
My recession ended: November 2009
Location: Fair Oaks, Calif.
I own a marketing firm and three major clients slashed their budgets within a month's span and my income dropped precipitously. A few months earlier, I had written and published my own book, which won several awards, and a lot of authors started asking me to publish their books too.
I reinvented my company and started a publishing business, which became profitable fairly quickly. My partner, who runs the marketing side, and I just had our best month ever in the four years we've been in business.

NEXT: Found work and is debt-free