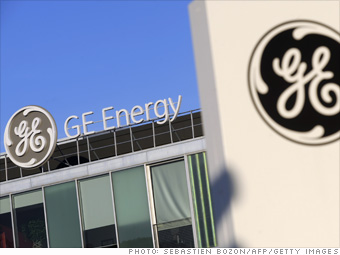 GE doesn't break out taxes at the federal, state and international levels.
General Electric didn't have to pay the IRS a dime of income tax in 2009. That's because the company's financial services division lost a boatload of money, giving GE a tax break it used to offset income from its other business lines.
"This is the first time in at least decades that GE has reported negative U.S. pretax income, and it reflects the worst economy since the Great Depression," said Anne Eisele, GE's director of financial communications.
GE also books most of its profit overseas, where it can defer taxes indefinitely. The unusual combination of a U.S. loss and postponed international taxes left GE with a $1.1 billion benefit to its bottom line from taxes -- and an effective tax rate of negative 10.5%, a nice break from the 5.3% tax rate it recorded in 2008.

NEXT: Bank of America: -$1.9 billion