How 1,200 investors were conned out of more than $190 million by two Minnesota money men and Christian radio.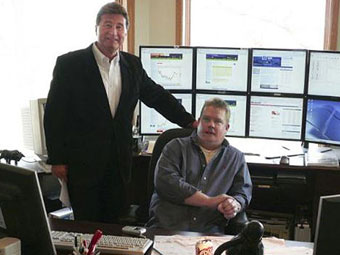 Minnesota money manager Trevor Cook (right) used Pat Kiley's (left) radio show as one method for pitching his currency investment program.
Cook promised "risk-free" yet hefty returns of more than 10%, and raised $190 million from investors, much of which is now gone.
The SEC, which last year charged both Cook and Kiley with fraud, said some of the money was lost on bad investments, some was used for "personal purposes...and for other illegal purposes."
The Department of Justice brought charges against Cook, who struck a plea deal in April, admitting to one count of mail fraud and one count of tax evasion.
It's unclear what's next for Kiley, who maintains he didn't participate in any criminal wrongdoing, believed investor money was safe, and didn't use investor money for personal purposes.
NEXT: Behind bars
Last updated August 06 2010: 3:48 PM ET