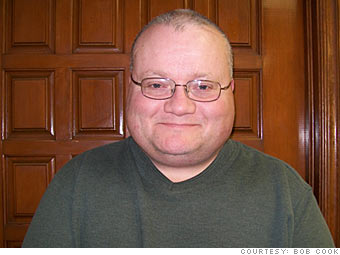 Years as a debt collector: 10
Current job: Senior credit counselor, Consumer Credit Counseling Service of Central Oklahoma
One day, I had to tell a guy who had recently been fired from his job and divorced from his wife that his mobile home was going to be taken away because he was six months behind on a payment.
I was perfectly reasonable with him and explained that he couldn't live there for free. It was coming up on Christmas, so I even told him to enjoy the holidays and to not worry about finding a new place to live until January, but I guess it was just the last straw, because he winded up going home and shooting himself.
I quit after that.
The whole job was just too stressful. Even before that happened, I would get anxious and even physically sick sometimes at the thought of going into the office each day. From having an 80-year old man chase me down the street with a bucket to finding a pitbull tied to the motorcycle I was trying to repossess, I don't think I will ever really miss it.
NEXT: Anonymous
Last updated July 15 2010: 6:17 PM ET