These people share their experiences in the collections industry -- and why they left.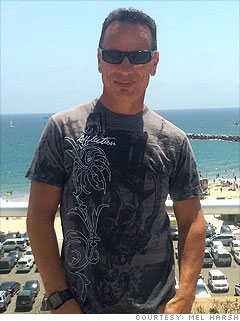 Years as a debt collector: 20
Current job: One more week as a debt collector for an auto finance company
I was absolutely ruthless when I first started out as a debt collector. I had a black heart.
If someone told me they only had $150 to their name this month and needed to feed their entire family of five, I would say, "I don't care, this is your fault and you owe the money. Pay it." I would even use blind threats like, "I know where you work" to intimidate them.
It was survival of the fittest, and I thought being aggressive was the only way to succeed. And then it became an addiction -- being authoritative and abrasive was like a high.
But after a while, I realized that if someone owes one person money, they owe a lot more people money and they really aren't deserving of such harsh treatment. So I changed my style and started being nicer... but I still sue people. It's part of the job.
I have one more week here and I can't wait to get out of this line of work. I'm sick of all the agony I put people through. The money was great, and I've been able to support my two daughters because of how much I bring in. But when they say to me, "Dad, I want to do what you do when I grow up," I just tell them, "No, you really don't."
NEXT: Alexis Moore
Last updated July 15 2010: 6:17 PM ET