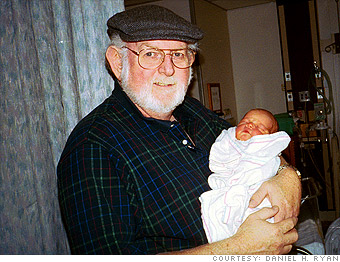 Lives in: Overland Park, Kan.
First, we got slammed on 9/11. It was supposed to be my first day at a new job as a marketing manager for a poster maker. After being stranded in Tennessee for a week [when all flights were grounded], I returned home to Kansas only to find an email that said the company decided not to fill the position after all. They were scared of what was going to happen with the economy.
That was just the beginning as I found myself in the world of age discrimination. Even though I had years of tech work for companies like Sony, Microsoft, etc. I was unable to get work. Then in 2005, my wife's company decided to shut down her office. It took her 5 years to get a part-time job!
So in short, we went from making over $100K per year to $16K per year. We had to have food stamps and we filed for bankruptcy.
I realized we weren't going to make it, and when I turned 62 I was forced to sign up for Social Security to help make ends meet. I didn't really want to do it, but I had no choice.
Now I'm developing web sites for myself and a couple of others, but it is not enough extra income. Social Security provides me about $715 a month, and if my wife wasn't working, we wouldn't be able to make it.

NEXT: George Friedman, 66

Last updated August 18 2010: 11:33 AM ET